The Cottages: Your Own Private Residence in Our Amazing Arboretum
A community within a community
You finish gardening for the day. You've been invited to a cook-out at a neighbor's cottage and you've offered to bring the salad. But first, you need to feed your dog who, incidentally, doesn't miss your old house at all.
The 44 senior cottages offer one-floor living at its best in a community that's like a suburb within The Pines at Davidson in North Carolina. They range in size from 1,200 to 1,565 square feet. You'll enjoy granite kitchen countertops, cultured marble bathroom countertops and access to storage cubes. Outdoors, you have space to plant flowers and vegetables, if you want. Otherwise our professional staff will tend to your landscape.
Best of all, the cottages are just a short walk to our main building, where you can play cards, catch a lecture, or enjoy fine dining with elegant table service.

Click on the tabs to see the variety of floor plans available. Then claim yours: Call (704) 896-1100 or schedule a visit online today.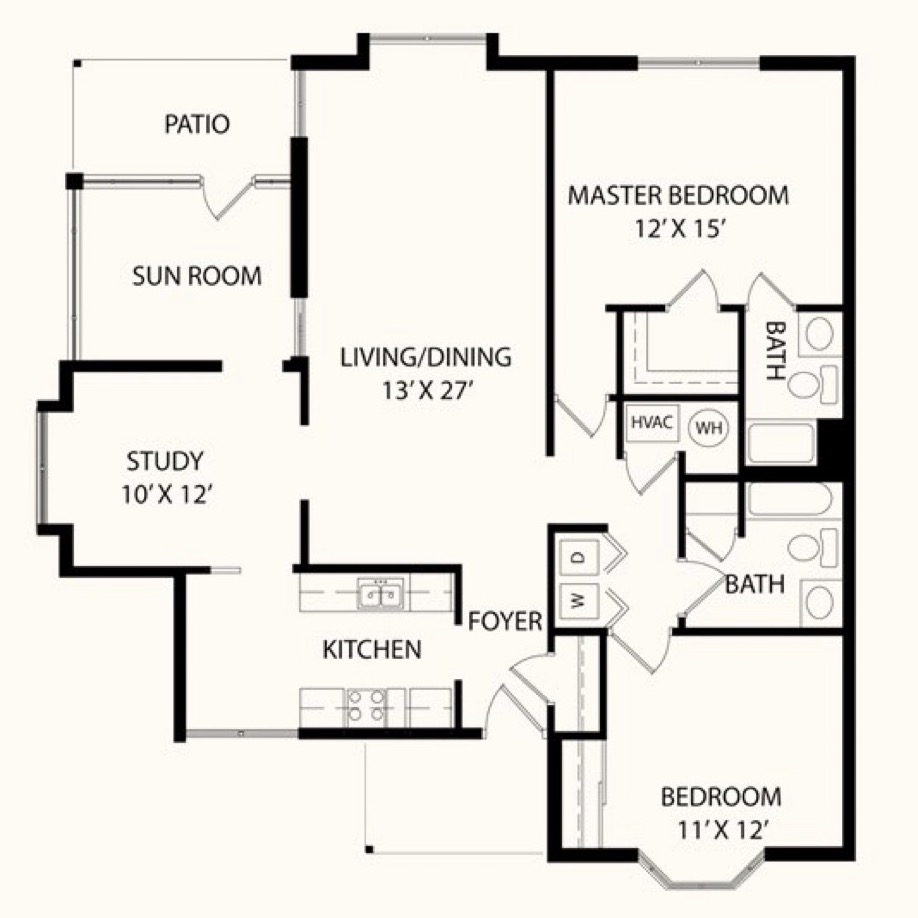 Our Large Cottages include both a study and a screen porch or sunroom.
Area: 1,565 sq. ft.
Optional fountain
Optional Invisible Fence for pets
Walk-in closets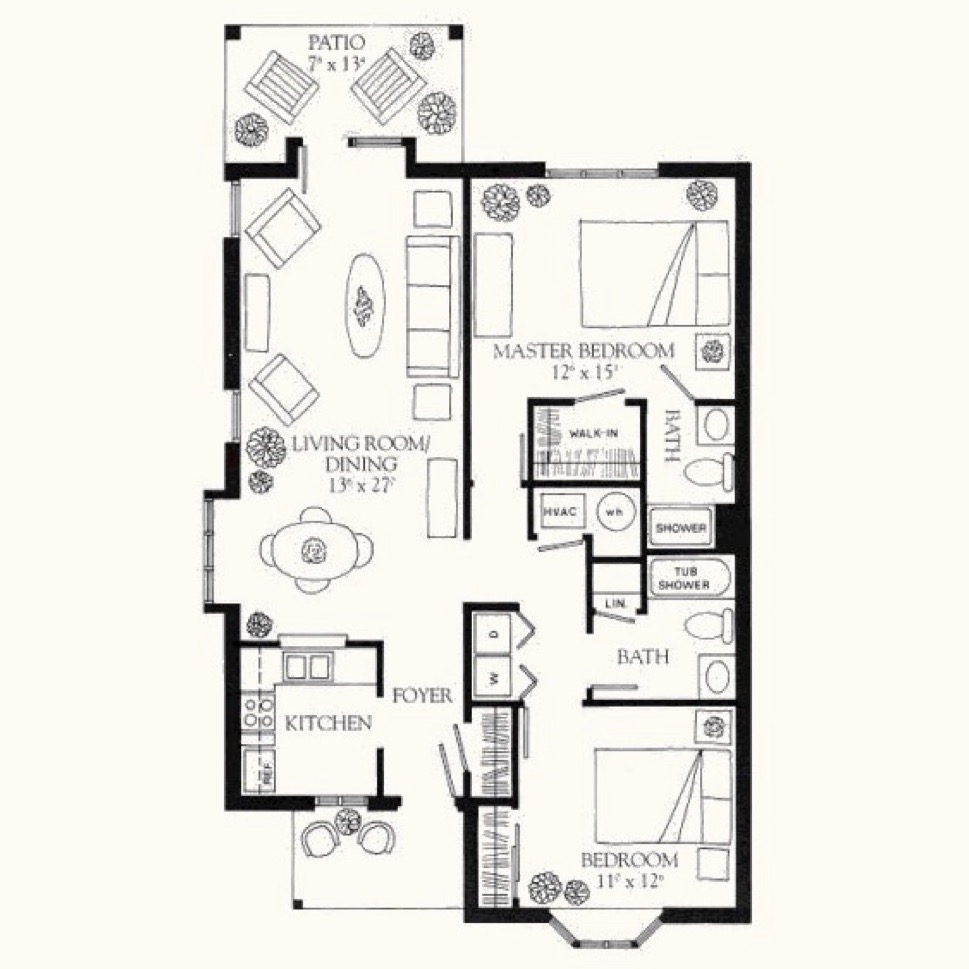 Each of our duplex Cottages is unique, with its own special design and layout features.
Area: 1,200 sq. ft.
Screen porch or sunroom
Optional fountain
Optional Invisible Fence for pets
Walk-in closets