Coronavirus (COVID-19)
COVID-19 Policies Related to Symptoms, Exposure, or Positive Test Result: June 1, 2022
Schramm Health Center Visitation Policies (12/22/21)
Letter to Residents/Family Members Regarding Vaccination Plan 8/5/21
Plan for Requiring Vaccinations 8/5/21
Letter to Future Residents Regarding Vaccination Plan 8/5/21
Future Resident Attestation Form 8/5/21
Updated COVID and Infection Control Protocols 5/21/21
Visit these websites for reliable COVID-19 info: CDC and ncdhhs.gov
The safety of our residents, employees and visitors is a top priority and it is important that we continue to protect our residents and staff in order to maintain a healthy community.
The Pines at Davidson pays close attention to the coronavirus epidemic in our country and in our local community. We work closely with others to monitor this situation, remain educated on the latest information from health officials, and implement any policies necessary to ensure the health and safety of all of our residents, employees, family members and visitors.
Early on, we utilized a readiness plan for any potential COVID-19 outbreaks, in addition to our already established emergency response plans. Our emergency response plans are developed following guidelines recommended by local, state and national health officials. These plans include everything from infectious control protocols to ensuring our employees providing health care have adequate protective supplies to contingencies regarding dining services and activities.
In addition, we are reinforcing regular hand washing as recommended by the Centers for Disease Control, screening our employees when they arrive to work (including temperature checks) and telling any employee who is sick to stay home.
Your engagement in safe practices, along with our planning and preparedness will guide us to maintain a healthy and vibrant community in which we continue to live and work.
Useful links:

Everything a Person Might Need.
At the Pines at Davidson, our services and amenities will give you all the comforts of home without the worry of constant maintenance. Enjoy all our community has to offer with a worry free lifestyle!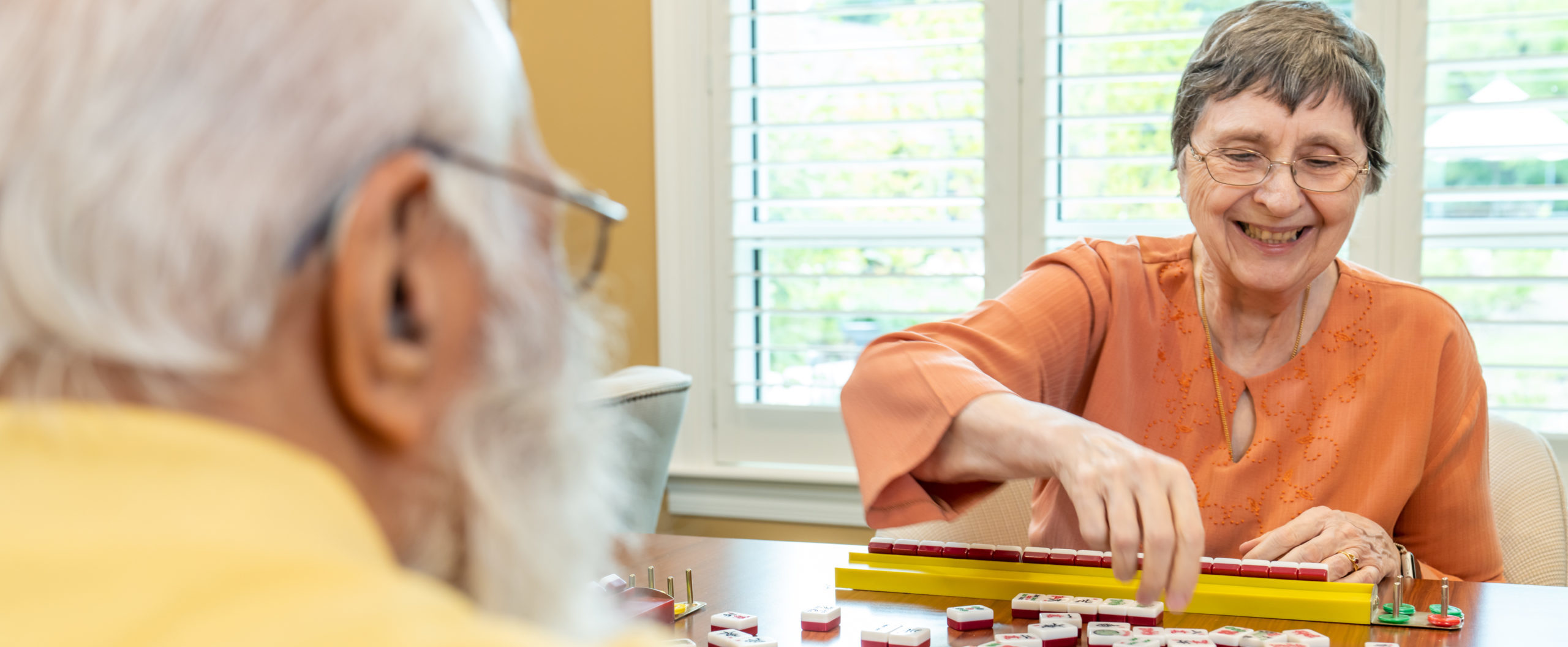 Great place to work. All the residents are wonderful. Staff is very helpful.
Charlotte, a Team Member
Start Planning Your Future at The Pines at Davidson.
At The Pines at Davidson, we understand that the search for senior care options for you or your loved ones can seem like a challenge. Our team is here to help! Schedule a tour or a one-on-one conversation with our Marketing team. We look forward to discussing any questions you and your family may have.
The Pines of Davidson Schedule a Visit Today or call (704) 896-1100